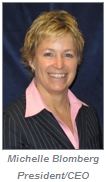 AgVantage Software, Inc. is located in Rochester, Minnesota. For over three and a half decades, the AgVantage systems have been used in many areas of agribusiness, from ag stores, grain elevators, feed manufacturers, fertilizer/chemical dealers to cooperatives, seed companies, fuel distributors, and more. Beginning the 37th year of business, approximately 200 Ag-Businesses in the United States use the AgVantage systems, totaling thousands of users and locations in 25 states. It has been a successful business based on strong relationships with Agri businesses, as well as customizing the software to meet the ever-changing needs.

Our partnerships represent integrity, longevity, and stability in an "ever-changing" market, resulting in a powerful alliance.

When a company joins up with our team on the AgVantage system, they rarely ever leave because we treat them as a member of our team, allowing them input and vision towards the direction of the company.
We have 36 employees who live in six different states. Our sales and marketing team is the entire company, along with our customers.

While many competitors have come and gone, AgVantage continues to grow and succeed. After 37 years of serving the ag-industry, the veteran status puts us in a position to serve your needs now and in your future.